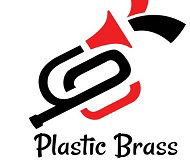 Well I have been pointed to a web site in the UK that make Music Stand banners. printed in high quality full colour onto premium PVC banner material.
These are a great, affordable and unique alternative to the vastly more expensive traditional fabric banners.
Each banner is completely weatherproof, washable and most importantly universal meaning it will fit any music stand, plastic, metal, concert or folding.
We Now Have Purchased 15 Music stand banners!!!!!!
However we do need more!!!
As Plastic Brass will only perform maybe 2-3 times a year they would be ideal.
The cost is only £9.75 each!!!!!
How many of you would / can pay £9.75 to help us get 25-30 of these?
It would be great to have more of these for Plastic Brass!!!!
Please let me know if you would / can help.
email us
here